Join an Arctic running experience in the Polar Night! Experience Norway's largest winter race with approximately 2000 runners from all over the world. The PolarNight Halfmarathon takes place in the middle of the day, but at this time of year the sun never rises above the horizon. In the absence of the sun there will be darkness, occasionally interfered by the amazing display of colours that is so special for this time of year. Indeed, a trip to Tromsø to run the PolarNight Halfmarathon is also a great opportunity to hunt for the Northern lights (Aurora Borealis).
You can choose a distance after your level and ambition: Ishavskraft Marathon, Halfmarathon, Mørketidsmila (10K) or Mørketidstrimmen (5K).
Be part of the Ishavskraft Marathon in 2023!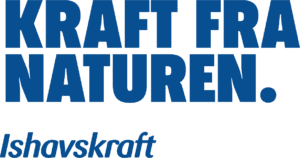 Since 2021 the PolarNight race includes a full marathon distance! While our other races (Half-marathon, 10K and 5K) take place in the urban areas of Tromsø, the Ishavskraft Marathon leads runners to the secluded outer coastline, where it is truly dark. This marathon is not for everyone. A cold and potentially severe climate makes everything much harder. For those reasons there are certain requirements for participants that wish to attend this race. This is no ordinary marathon. This is an adventure.
If you're looking for that wild and unique challenge for your bucket list, this is it.